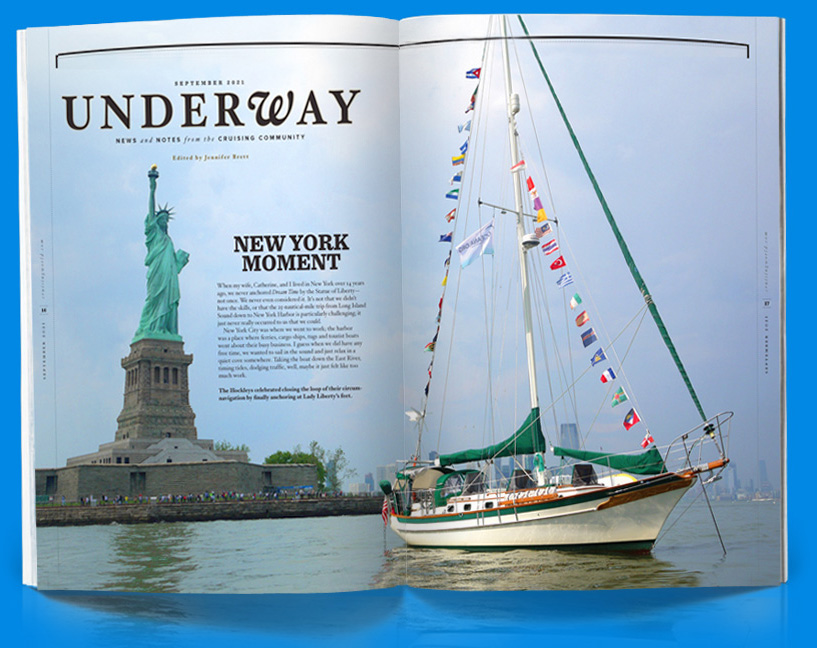 Welcome to zeroXTE

For fourteen years we explored the world under sail, living on a thirty-eight foot sailboat with a cabin space not much larger, and with considerably less headroom, than a generous walk-in closet. As our route map above shows we set sail from New York in 2007 initially, at least the chart will have you believe, with a clear purpose to travel, without detour, around the world from east to west. Our prediction - a five year circumnavigation, although we really had no specific schedule in mind. But in 2009 Dream Time entered the South Pacific and crossed the equator for the first time, and we discovered not only the most beautiful and romantic islands in the world, but also our independence, and so for a total of eight years we happily explored the islands of Oceana, meandering from one impossibly idyllic archipelago to the next. We lived off-the-grid, wind and sun provided us with power, our desalinator provided us with fresh water, and the ocean our protein. One remote uninhabited anchorage in the Tuamotus was our home for a total of 228 days. It was our happiest time.
XTE, or 'Cross Track Error', is a navigational term, it records the distance a vessel has deviated from her desired course. Four fourteen years, even as we wandered and sometimes drifted with no specific destination in mind, we always seemed to find ourselves in the right place. And we are thankful for that.
We have lived on Dream Time longer than anywhere else in our lives. We have returned to New York, but we have already begun plotting our next adventure on the sea.

To explore Dream Time's 2007-2021 voyage, click the flags above, browse the "Highlights" area, or simply drift amongst the years and months under "Previous Entries". We hope you enjoy the journey.